Drop off or pickup available same day

We buy all kinds of scrap metal

We Provide:
Cash for Mixed Brass
Cash for Coast Brass
Top dollar for Gun Metal Brass
Cash for Brass Swarf
Mixed Brass (Clean)
When we combine brass with other metals or nonmetals, mixed brass is produced. You can widely find it in doorknobs, bathroom fixtures, bed frames, kitchen faucets, bearings, springs, and home decor embellishments. When scrapped brass is heated, you can manufacture plumbing components, musical instruments, and home decor items from it.
Coast Brass (Unclean)
Coast Brass is a strong blend of brass and various red brasses with steel or foreign components. And Coast Brass is used in water metres and faucets with zinc knobs, jewellery and other accessories.
Gunmetal Brass
For its high copper concentration, gunmetal has a rich colour. It is a bronze alloy composed of copper (88%), tin (8-10%), and zinc (2-4%). Red brass waste, machine gears, valves, and other components include gunmetal.
Swarf Brass
Cash for Brass swarf is wasted brass from the production operations such as shavings or debris. They are produced from any machined or turned brass. Brass Swarf is made entirely of rod bends and bare aluminium and manganese.
Brass Metal Recycling
Do you have junk brass metal in your home that you want to get rid of properly? There is no safer way to dispose of it than to have it recovered and recycled. This is where our scrap metal recycling services come in. You may feel free to check out the brass scrap value for the metal you have, and we can then come to your place and remove it.
We provide reasonable pricing and pay you immediately since we have been in the scrap metal recycling industry for years. Our honest business practices have won us a stellar name in the industry.
We can guarantee you the ideal brass scrap pricing since we sell reused and recovered brass metal. We deliver our services and come to your home to collect the scrap. In a nutshell, you don't have to worry about anything.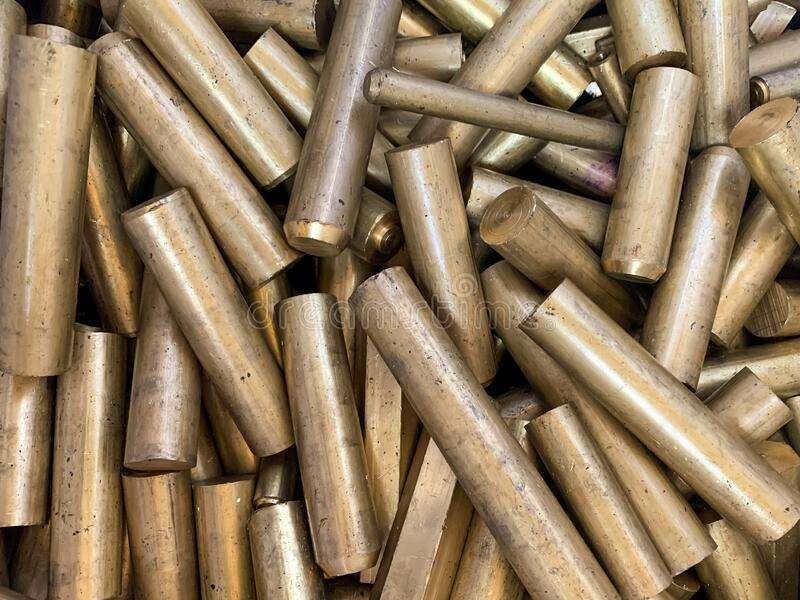 Get An Instant Quote Now.
With the assistance of our devoted staff, we will oversee the entire procedure. We are a licenced scrap metal trader; therefore, you will have no problems working with us.
So, contact us as soon as possible so that you may take an active role in discarding scrap responsibly and recycling it to ensure a safe environment and your home clean and organized!
Contact us now and get an immediate quote right away for Cash for Brass!
How To Sell Your Scrap Brass To Us?
Step 1: Collect Brass
The initial step is to collect the scrap brass you have in your home or any place.
Step 2: Create An Account
Once you've acquired your brass, the first step in selling it is to create a free web account. This will help you get an estimated value of the scrap brass you want to sell.
Step 3: Sell It To Us
After you've created your account, you'll be able to place an order to sell your brass to us.
First, let us know how much brass you possess. This enables us to provide you with an estimate of how much money you expect. (The amount stated is an estimate and may change once the payment is received and processed.)
We will then complete the inspection process, estimate the value of the brass, and we will then pay you immediately.
Kindly check all the components before sending them to us. We will not accept any unsafe materials that endanger the safety of our employees, assets, and the atmosphere. Hence, you must remove any forbidden material in your scrap, or we will return it.
If you have any questions, don't hesitate to get in touch with us, and our customer service team will assist you in every possible way.
Thus, wait no more. Explore your house, look for the scrap brass you want to sell, contact us and earn some instant cash! We will pay you good Cash for Brass, and you won't be disappointed.
You can call us on the given number or fill out the quote form for an online estimation of your scrap brass.