Drop off or pickup available same day

We buy all kinds of scrap metal

Scrap Metal Recycling Services
We offer free scrap metal pick up Brisbane from commercial, residential, and industrial sites. All metals are recyclable, so we buy the following types of metal.
Ferrous Metal Recycling: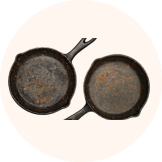 Cast Iron
If you have an old cast iron cookware that you want to get rid of, contact us instead of throwing it away.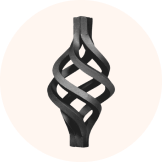 Wrought Iron
It is commonly used for bench frames, fencing, gates, railings, grilles, etc.
Carbon Steel
Carbon steel is used in tools, railway tracks, train wheels, etc.
Stainless Steel
Most commonly used for tools, valves & fittings, tanks, cutleries, and machining. They are most recyclable, so don't just throw them away.
Non-Ferrous Metal Recycling: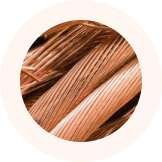 Copper
Excess copper throughout the house may be a headache, from electrical wire to pipes and plumbing. Copper is another metal that retains its properties. It's simple to recycle copper.
Aluminum
One of the most often recycled scrap metal kinds. It is used to make a variety of household goods, including food tins and soda cans.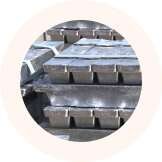 Lead
If you have any sort of batteries or lifting weights to dispose of. We can assist you in removing your scrap lead.
Zinc
To prevent other metals from rust, zinc is used. So, it is most commonly used for coating of other metals.
Tin
It is a soft metal found in a variety of everyday products such as pans, electronics, and food and beverage cans.
Scrap Metal Collection
Picking up and lifting scrap metal is strenuous work; don't injure yourself by carrying it all to the scrapyard by yourself! BNE Copper Recycling provides the most flexible and easy scrap metal recyclers Brisbane services for all unwanted metal objects in your house, workshop, or office.
Contact us and schedule a day and time most convenient for you.
Our skilled and friendly team will come to your given location to remove the metal items you want to get rid of.
You will receive the payment based on the weight and type of metal.
Contact Us Today!
Keep your hands off the hazardous scrap metal and leave the heavy lifting to us. Our completely licensed and insured junk removal teams are experts, so you can sit back and rest while we carry away your scrap metal for free in Brisbane!
Contact Us